Series AVFS Air Flow Switch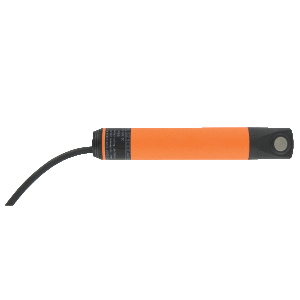 Monitors Flow in Ducts with Contact Output and Local LED Indication
The new Dwyer Series AVFS Adjustable Air Flow Switch complements the Dwyer Instruments line of thermo-anemometer transmitters and handheld instruments. The AVFS is specifically designed to monitor air flow in ducts and provides a 3A contact output to indicate a change or loss of flow. Simply turn on the fan or air handling unit and adjust the set-point via the potentiometer to show normal status. Then alter a damper or decrease fan speed to activate the AVFS. The AVFS will signal a loss of flow and the N.O. SPST output will indicate the detected decrease. For ease of installation and system troubleshooting, the Series AVFS possesses a red/green LED indication to provide local status if the air flow is above (green) or below (red) the set-point. The AVFS provides a ±5% set-point repeatability across a full scale range of 1-10 m/s (197-1969 fpm) and includes a mounting bracket for quick duct mounting. The AVFS Series Adjustable Air Flow Switches come in a compact, rugged PBT enclosure that is rated NEMA 4X (IP65), making them ideal for any ventilation system installation or similar BAS application.
Dwyer Series AVFS Specifications
Air Velocity Range:197-1969 FPM (1-10 m/s).
Temperature Limits:5 to 122°F (-10 to 50°C).
Humidity Limits:0-90% RH.
Wetted Materials:PBT body, titanium sensor.
Pressure Limit:14.7 psig (1 bar).
Housing:PBT.
Repeatability:± 5% FS.
Switch Type:N.O. SPST.
Electrical Rating:3 A @ 30 VDC/250 VAC.
Response Time:3-60 seconds. Varies with flow and set point.
Power Requirement:AVFS-1: 80 to 250 AC/DC (47 to 63 Hz AC). AVFS-2: 24 VDC ±25%.
Power Consumption:3 VA.
Electrical Connection:6.5 ft (2 m) cable.
Enclosure Rating:NEMA 4X (IP65).
Display:1 Red LED/1 Green LED.
Weight:7.2 oz (203 g).
Agency Approvals:CE.
Available Models
Model AVFS-1 Thermo air flow switch, 80-250 AC/DC.
Model AVFS-2 Thermo air flow switch, 24 VDC.
Download